From 9th to 10th Sept, Representatives of Chinese National Administration of Surveying, Mapping and Geoinformation, with 10 Chinese renowned geoinformation entrepreneurs, visited Fiji.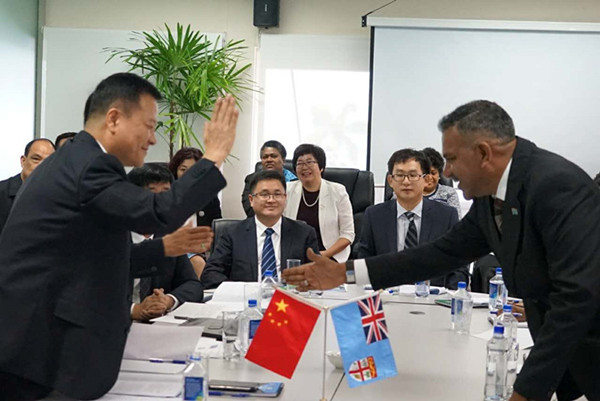 Chinese guests exchanged opinions with officials from Fiji Bureau of Land and Mineral Resource and reached multiple agreements on enhancing bilateral cooperation in geographic surveying industry and companies.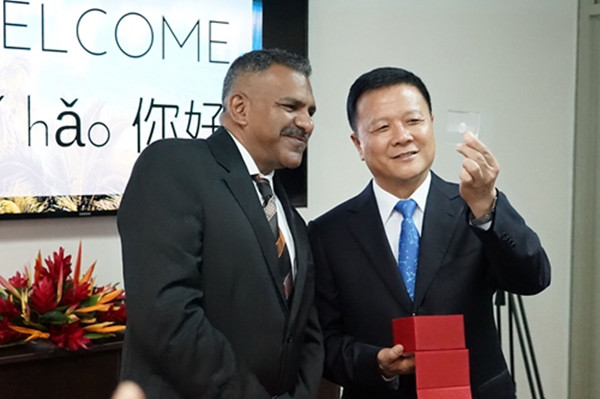 During the meeting, Richard Pan, Product General Director of Hi-Target International Business Department, gave a speech representing Chinese companies. In the meantime, he stated that Hi-Target will donate three sets of CORS base station equipment to Fiji Surveying Bureau, including three sets of GNSS receiver, three choking coil antenna, and a set of ZNetVRS virtual reference station software.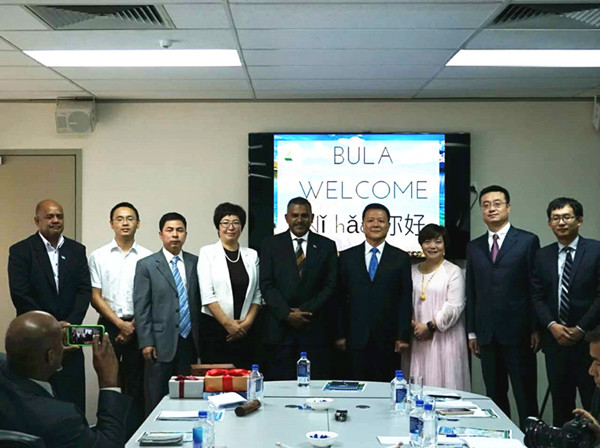 The kernel hardware and software above will help the local surveying department to build the most advanced Beidou Multi-model and Multi-frequency System, set up Fiji high-precision geographic reference frame, and improve the application level of RTK surveying technology.