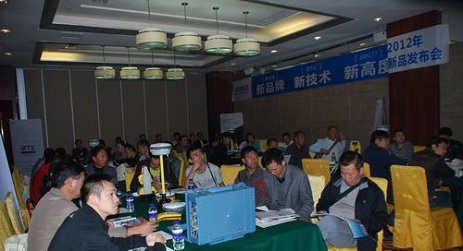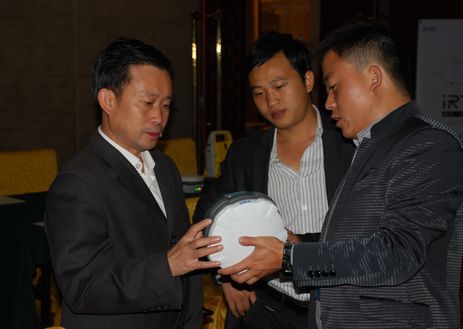 Recently, Theme for " New Brand, New Technology, New Height " of Hi-target's New Product Release Conference was successfuly held in Guizhou Province.
More than 50 Hi-target's users from all walks of life such as the Land and Resources Bureau,Forest Bureau, Electronic Authority, Ministry of Transportation and so on participated in the conference. Hi-target's GPS General Agency also attended this conference.
Mr. Wang, General manager in Hi-target's Guiyang Office,introduced Hi-target's new product iRTK and GPS application to the attendees.
iRTK is Hi-target's revolutionary product which carries 3G network and adopts Linux Operating system. Since it launched in 2012, iRTK have gained good reputation among the customers.