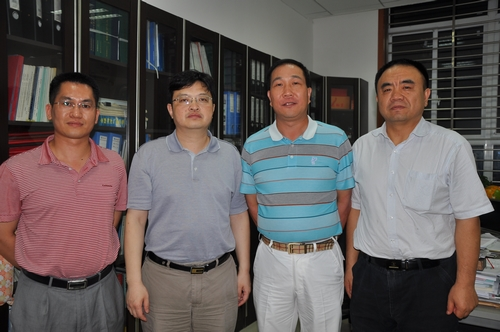 From left to right is Xufeng, Li Jiancheng, Liao Dinghai and Yanli
President Liao Dinghai, Executive Vice President Xufeng and Marketing and Planning Director Huwei visited Academician Li Jiancheng and Professor Yanli in June 17th , 2012.
President Liao reported the development situation of Hi-target to Academician Li and he hoped Academician Li could give guidance and support Hi-target. Academician Li gave credit for Hi-target's rapid development and he hoped Hi-target further do better and stronger.