1. Hi-Target's official website update:
1). Add batch download function.
2). Add retrieval password and password modification functions.
3). Website interface adjustment and optimization.
4). Fix some bugs.
2. Instructions:
1).Retrieve password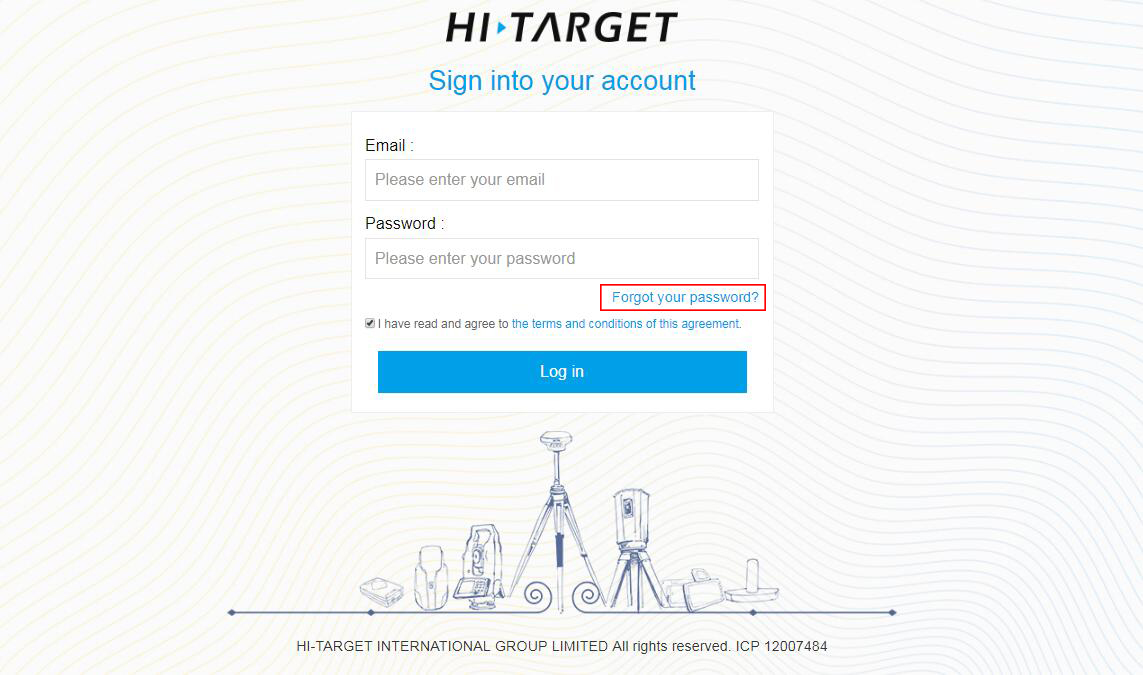 Click on the Forgot your password will immediately receive an email, the new password is in the email.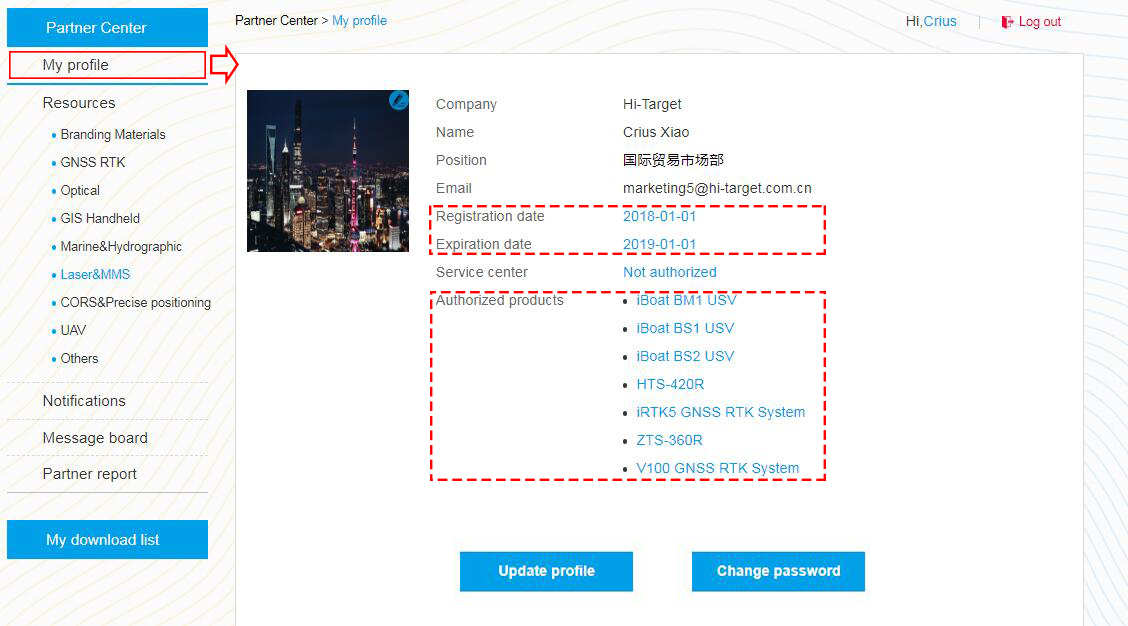 Login, click My profile to enter the interface, and click Change password to Change your password.Click Update profile to Update your profile.
2).Batch download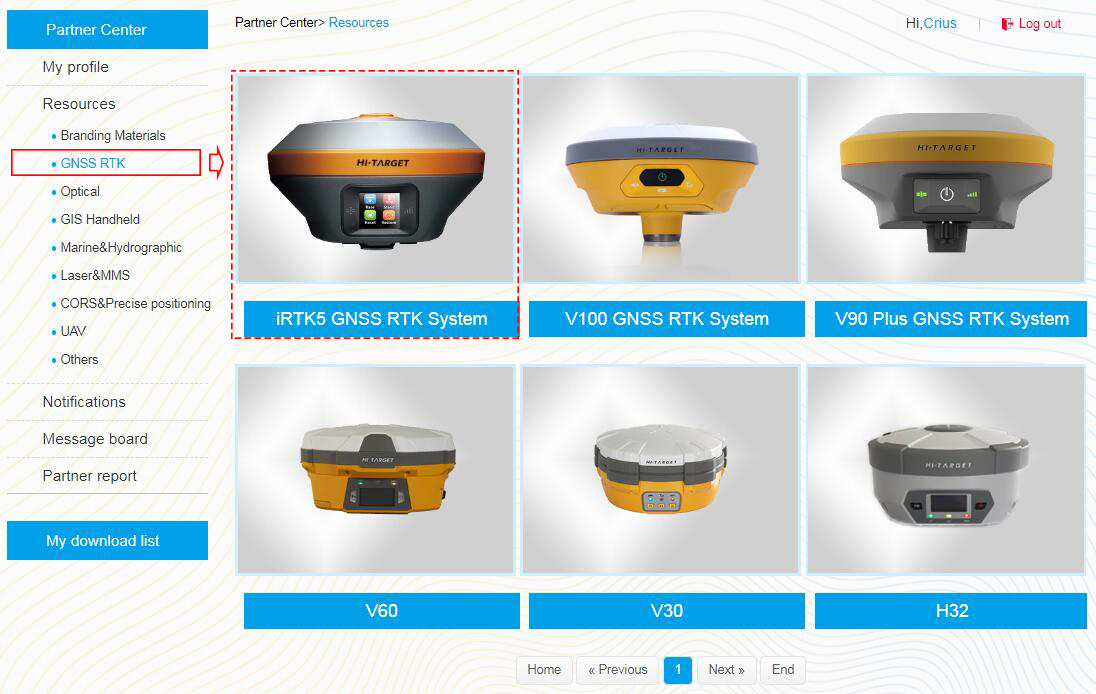 Click on the product category that you want to download, and then click on the product.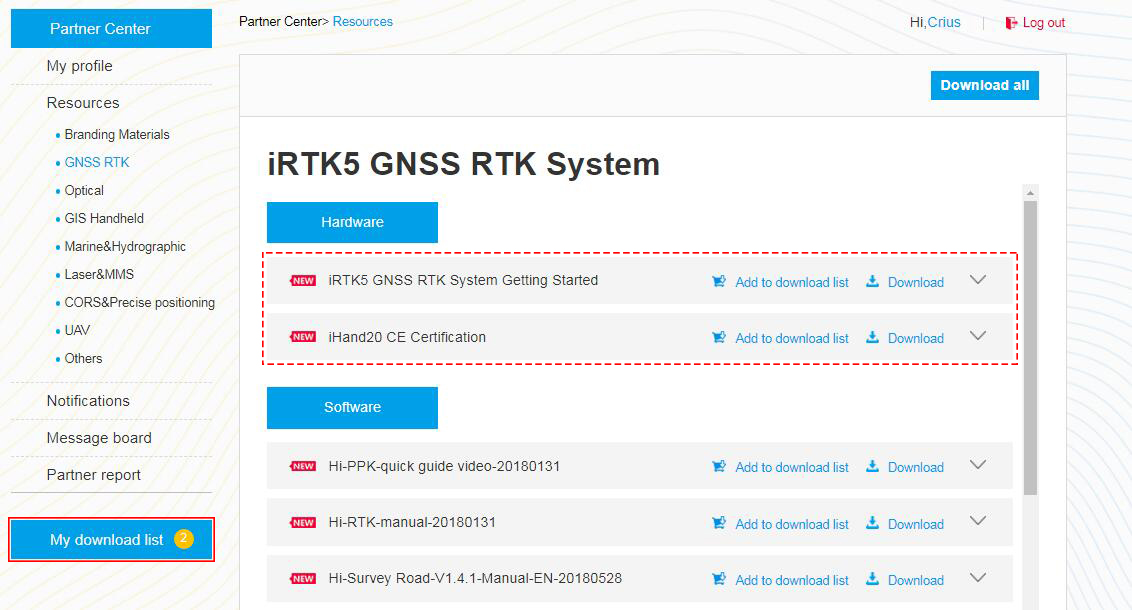 Enter the product file list. Select the file category where the product file be selected. Click on Add to download to add to My download list.
(note:The Download all in the upper right that represents to download the product all files.)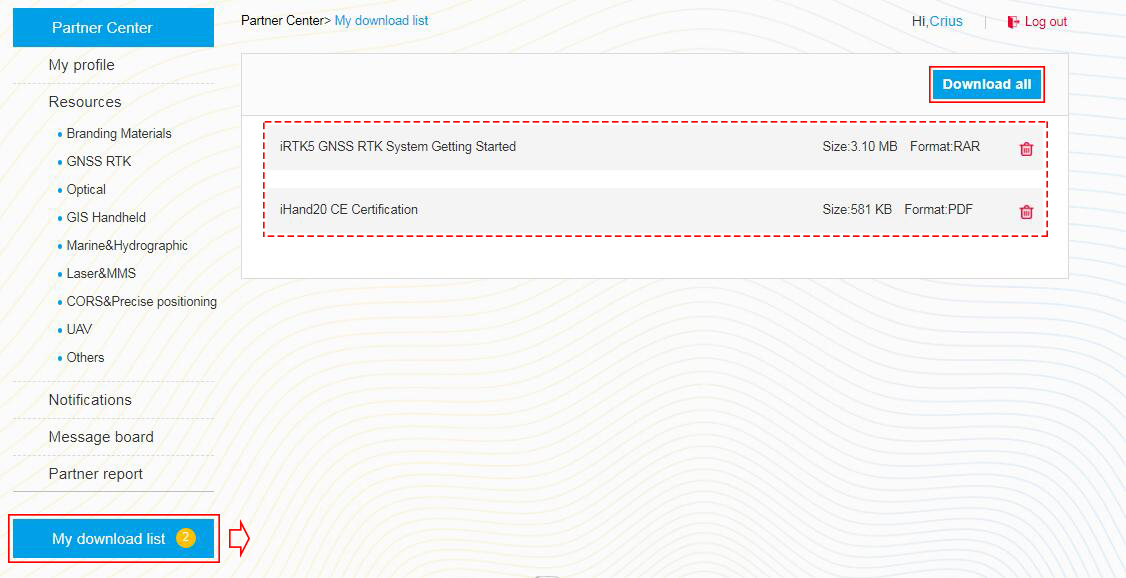 Click My download list to enter the bulk download list, and then click Download all to batch download all the selected file.